Thank you for visiting my website.
Why did I start this website? I started this website in 2008, two years after my father passed away from ALS, also known as, Lou Gehrig's Disease. It was such a traumatic experience, that when it was over … it really wasn't over. During that time, my mother and I did not know a great deal about ALS and very little assistance was available. The fact that she had been a nurse for 40 years and reliance on our faith, is how we managed to get through it.
The creation of my website allowed me to connect with the really famous to your everyday people. The one thing that we all have in common regardless of our social status and income, is that we have either suffered through trials personally or we have watched our family or friends suffer. My website not only provided an outlet and gave me a voice, but blessed me with hearing the beautiful and inspiring stories of others. Hearing these stories and how people triumphed and survived their trials, encouraged me….. inspired me……gave me my voice. I now use this voice to in turn, encourage and help others.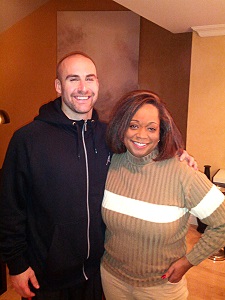 Who am I? I really do not see myself as a "life coach" or anything along those lines. I'm just a girl who has survived various trials, overcame obstacles, serious illnesses and someone who kept getting up every time I got knocked down. I want to share these experiences with you and impart knowledge to help inspire and encourage you.
The photo above is one of my favorite photos. Because it reminds me of why I do what I do. It was one of my first interviews and photo shoots done in 2012, with the late Tyler Sash, former safety for New York Giants. He was not much older than my sons. I love young people. Being that I am over 40, anyone younger than me gets termed, "young people." : )
In 2013, I found myself facing one of the more difficult time periods in my life. My 20 year marriage fell apart, the owner of the contract I was working on, lost his business which put an end to all contractual work. So essentially, I was out of work. I became seriously ill and my son was still at home. A year later, I lost my sister.
How did I find my way? I read a book titled, "Find A Way," by Merril Hoge. When I connected with Merril, he was gracious enough to send me an autographed copy of his book. Some time after, I had to have surgery. I was in severe pain and wanted to get my mind off of the pain verses taking any pain medication. I remembered his book, read it and it was so engaging, I finished it in a weekend. I found his personal story to be inspiring. However, it was his approach to dealing with his struggles and overcoming obstacles that I found to be very encouraging. In particular, chapter 8, "Finding Your Life's Work." I personally feel that once we figure this out and what our life's purpose is…. the rest is up to us to tap into that inner strength and be the best we can be.
Who encouraged me to tell my story? Marques Ogden. Marques is a retired NFL player that I met with in his town of N.C., to talk about the release of his book. However, to my surprise, he wanted to know my story. Not only was this awesome, but then he did the coolest thing ever. He told people within his network about me. Because of this, I was contacted by a magazine publisher who wanted to tell my story and a copy editor who wanted to guide me in writing my own book, sharing my personal story and experiences. That is what it's all about …. helping others and sharing your resources no matter your level of success.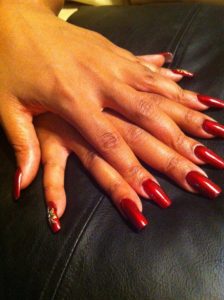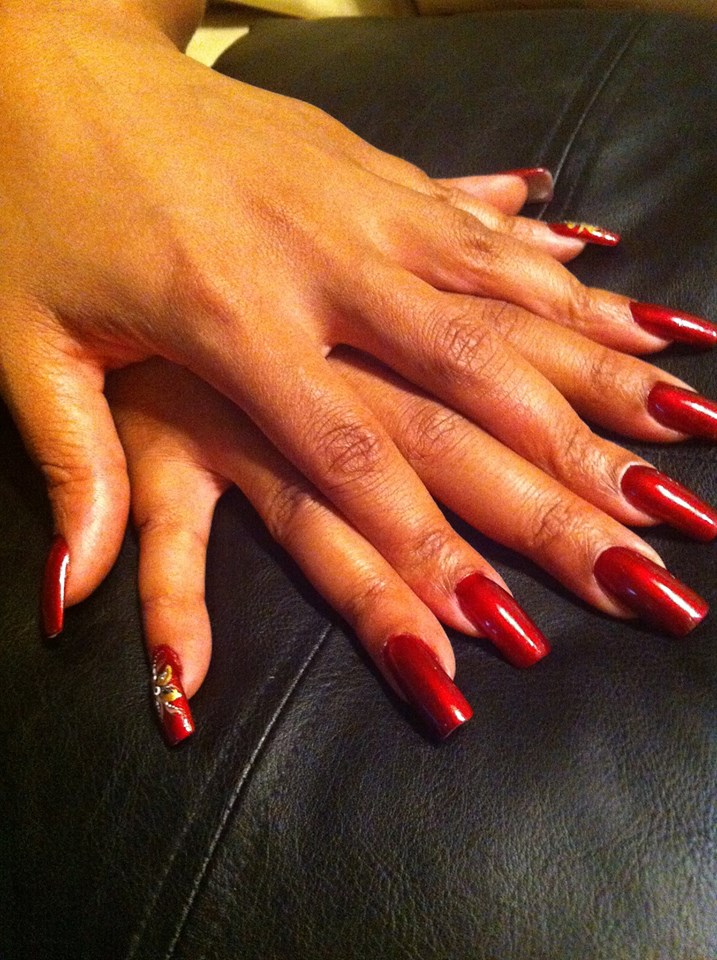 What do I like and enjoy? I enjoy networking, meeting new people and connecting with other professionals on LinkedIn. I like tweeting, getting mani/pedis and posting on Instagram, drinking mimosas, quotes by Vince Lombardi, writing, reading a good book and the Philadelphia Eagles. : )
I sign off using x's and o's. "Why you may ask?" Well, that's just my thing…. I am all about hugs and kisses. Once again, thank you for visiting my site. Let me know if there is anything I can assist you with or introduce yourself, contact@ilenecarol.com.

May you continue to be thankful for the little things and appreciate the life you have and the blessings that come with it.
xoxo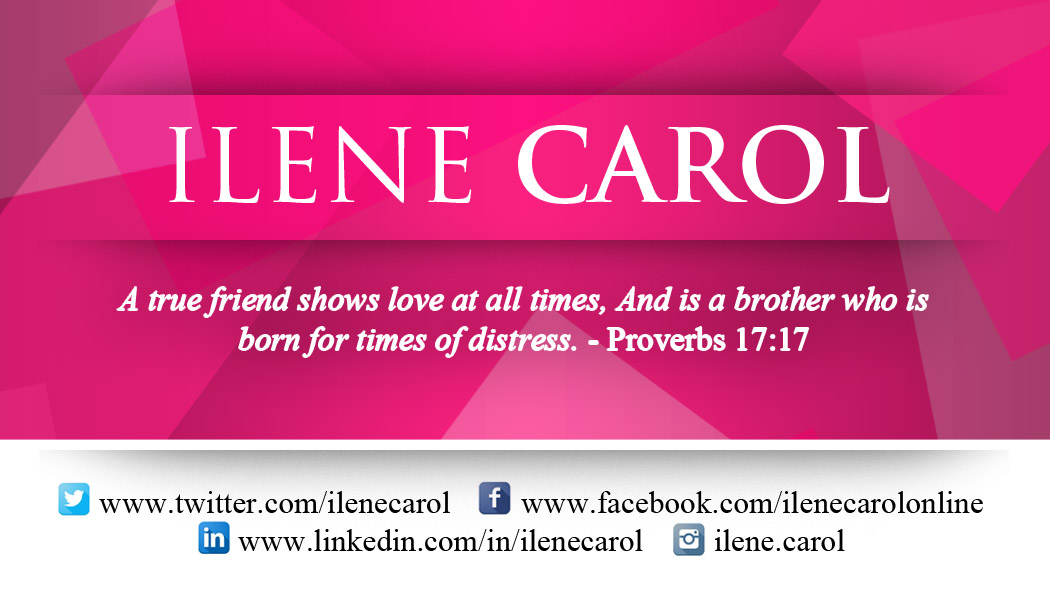 ---
About Ilene Carol
Infopreneur + Champion + Your BFF Online
Ilene Carol is a Mother of 2 grown boys, Entrepreneur and Philanthropist. She has over 20+ years of experience in Operations Management in the hospitality, retail and technology industries. She is a Sr. Consultant and Magazine Publisher for ICE Media Entertainment and CEO of Ilene Carol ExQlusive, a brand that encompasses her as a mentor, brand ambassador and "Your BFF Online."
Working as an Operations Manager, taught her time management and organizational skills, how to achieve sales goals, meet deadlines under pressure, train and motivate employees. As an Entrepreneur, she has been offering consulting, coaching and business advice to small businesses, non-profits, entertainers and public figures since 1995.
Every since her sons were small, she has been mentoring elementary aged children and involved in reading and enrichment programs for underprivileged children. The desire to help others started in her youth when she was asked to become a Peer Facilitator. Training was received to assist students struggling with academics, social-emotional issues, peer conflicts, family concerns and learning the importance of confidentiality. This genuine concern for others, got her voted Most Liked by her peers, as well as, a sought after voice of reasoning to solve the problems of her peers. Today, she continues to volunteer her free time, taking a keen interest in our youth and in their future. She is also actively involved in the empowerment of women through helping them start and grow a business, career coaching, lifestyle changes and healthy relationships.
Ilene shares her personal story and knowledge from her work and life experiences through mentoring and on her blog, Your BFF Online.
Motivational Speaker * ALS Advocate * Brand Ambassador * Magazine Publisher

Ilene Carol has been involved with various charity events and is a passionate advocate for ALS. Her father, a war veteran, lost his battle to ALS in 2006. She has helped to support those diagnosed with ALS and their families through her blog by offering support topics and resources. Starting in 2010 she launched a digital publication centered on the Walk to Defeat ALS to help raise awareness to the illness. Her love of sports coupled with her passion for writing led her to interviewing professional athletes for her magazine creations.
Today she enjoys building brands and speaking to others about having an entrepreneurial spirit, being an effective manager, achieving personal goals and being the best you can be.
---
Want to achieve a full circle Healthy Lifestyle?
Connect with Ilene on her blog, social media, newsletter and other links that will help you to be a better you. What would you like to achieve, improve or work on? Be present, get involved, start a business, have better relationships, join our sisterhood or be a collaborative partner. Need help figuring it out? Contact Ilene. Click on the image below that interests you the most, then scroll down for the details.
---
Book Ilene Carol
---
Connect on Social Media